Free courses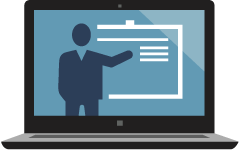 Start learning ASP.NET and ASP.NET Core for free with videos, interactive tutorials, code samples and more.
Learn more
Community spotlight RSS Feed

The ASP.NET team is proud to announce general availability of ASP.NET Core 2.0. This release features compatibility with .NET Core 2.0, tooling support in Visual Studio 2017 version 15.3, and the new Razor Pages user-interface design paradigm.

Dan Roth announces the release of Preview 1 of ASP.NET MVC 5.2.4, Web API 5.2.4, and Web Pages 3.2.4 on NuGet. This release contains some minor bug fixes and a couple of new features specifically targeted at enabling .NET Standard support for the ASP.NET Web API Client.

Jan 17, 2018
Andrew Lock looks at the various Docker base images available for .NET Core development, how they differ, and when each should be used.

Jan 16, 2018
Damien Bowden implements a database store for the IdentityServer4 configurations for the Client, ApiResource, and IdentityResource settings using Entity Framework Core and SQLite.

Jan 15, 2018
Jerrie Pelser resolves authorization policies dynamically at runtime without having to call AddPolicy for every scope check.

Jan 12, 2018
Steve Gordon looks at why his hyperlinks don't work on his Razor Pages in ASP.NET Core 2.0.

Jan 11, 2018
This post talks about 5 tools for bundling and minification in ASP.NET Core.

Jan 10, 2018
Anuraj Parameswaran chooses which browser to launch from VSCode while debugging ASP.NET Core by adding debug configuration.