Free courses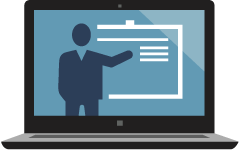 Start learning ASP.NET and ASP.NET Core for free with videos, interactive tutorials, code samples and more.
Learn more
Community spotlight RSS Feed

Watch the weekly ASP.NET Community Standup for live demos, Q&A, roadmap information and more.

Dan Roth outlines the features and improvements that are planned for the ASP.NET Core 2.1 release, which is targeted for mid-year 2018.

Feb 23, 2018
Steve Gordon dives into two ways to make use of HttpClientFactory: returning named clients and typed clients.

Feb 22, 2018
ASP.NET Boilerplate is an application framework and starting point for ASP.NET Core and ASP.NET MVC web applications with best practices and most popular tools.

Feb 21, 2018
Daniel Jimenez Garcia begins a series of articles covering an automated testing strategy involving unit tests, integration tests, end–to-end tests, and load tests.

Feb 20, 2018
Nate Barbettini uses an ASP.NET Core middleware pipeline, plus the sharding features of Postgres and Citus, to build a scalable multi-tenant application.

Feb 19, 2018
Adam Storr uses the IHttpContextAccessor interface to access the current logged in users through HttpContext.

Feb 16, 2018
Naveen Baliga explain how to enable the logging, capturing, and analysis of perfview traces for ASP.NET Core web applications.