Free courses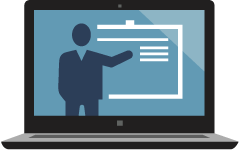 Start learning ASP.NET and ASP.NET Core for free with videos, interactive tutorials, code samples and more.
Learn more
Community spotlight RSS Feed

Watch the weekly ASP.NET Community Standup for live demos, Q&A, roadmap information and more.

Nov 20, 2018
Andrew Lock uses the PostConfigure<T>() method to ensure a configuration action for a strongly-typed settings instance runs after all other configuration actions.

Nov 19, 2018
Shahed Chowdhuri looks at app secrets for ASP.NET Core projects, for use in development environments.

Nov 16, 2018
Muqeet Khan shares a simple reusable Blazor component library.

Nov 15, 2018
Dan Roth announces the release of Blazor 0.7.0, which focuses on enabling component coordination across ancestor-descendent relationships.

Nov 14, 2018
Khuram Shahzad explains command patterns and how to implement them with a third party library which is built on command patterns.

Nov 13, 2018
Sarathlal Saseendran creates a Cosmos DB account with Cassandra API, then creates a Blazor application and connects with the Cassandra database using CassandraCSharpDriver NuGet package.

Nov 12, 2018
Nicholas Blumhardt shares a console sink for the Blazor/Wasm environment, taking advantage of the unique capabilities of the browser console to provide interactive, fully-structured data.