Free courses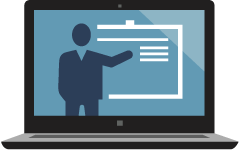 Start learning ASP.NET and ASP.NET Core for free with videos, interactive tutorials, code samples and more.
Learn more
Community spotlight RSS Feed

Watch the weekly ASP.NET Community Standup for live demos, Q&A, roadmap information and more.

Dan Roth outlines the features and improvements that are planned for the ASP.NET Core 2.1 release, which is targeted for mid-year 2018.

Mar 23, 2018
Andrew Lock looks at a feature coming in ASP.NET Core 2.1 related to Model Binding in ASP.NET Core MVC/Web API Controllers.

Mar 22, 2018
Phil Oyston provides a simple interface to Troy Hunt's I Have Been Pwned V2 breached password endpoint using the enhanced anonymity provided by the k-Anonymity method (/range endpoint).

Mar 21, 2018
James Newton-King announces the Json.NET 11 Release 1, with targeted support for .NET Standard 2.0.

Mar 20, 2018
Andrew Lock optimizes Dockerfiles for dotnet restore, without having to manually specify of the app's .csproj files in the Dockerfile.

Mar 19, 2018
Adam Storr runs the ASP.NET Core WebHooks project locally and debugs the AzureAlertWebHook end point.

Mar 16, 2018
Jeremy Miller announces the availability of BlueMilk, a new OSS Inversion of Control tool he's building specifically for usage in Jasper applications, but is also a high performing replacement for StructureMap in .NET Standard 2.0 applications.