Free courses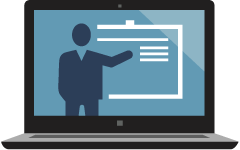 Start learning ASP.NET and ASP.NET Core for free with videos, interactive tutorials, code samples and more.
Learn more
Community spotlight RSS Feed

The ASP.NET team is proud to announce general availability of ASP.NET Core 2.0. This release features compatibility with .NET Core 2.0, tooling support in Visual Studio 2017 version 15.3, and the new Razor Pages user-interface design paradigm.

Aug 11, 2017
Chad Tolkien shares a tool which lists out all of the available keys and values in the entire configuration system.

Aug 10, 2017
Damian Edwards and David Fowler share their slides from their Build presentation on SignalR.

Aug 9, 2017
Rehan Saeed shows how to add feature selection to a project template so developers can choose to add or remove bits of the template.

Aug 8, 2017
Phaneesh Gururaj explains how and why redBus (the world's largest booking platform) migrated its desktop web app from the .NET Framework to .NET Core.

Aug 7, 2017
Fanie Reynders shares the recording, slides, and source code from his talk on REST-ful APIs with ASP.NET Core.

Aug 4, 2017
Joe Audette shares Cloudscribe samples for use in starting ASP.NET Core projects in Visual Studio 2017.

Aug 3, 2017
Hisham Bin Ateya brings an event programming model to ASP.NET Core by adding events to Razor Pages using its extensbility features.