Free courses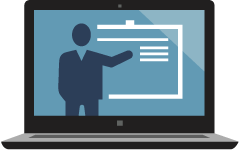 Start learning ASP.NET and ASP.NET Core for free with videos, interactive tutorials, code samples and more.
Learn more
Community spotlight RSS Feed

Watch the weekly ASP.NET Community Standup for live demos, Q&A, roadmap information and more.

Damian Edwards announces the release of ASP.NET Core 2.2.

Dec 5, 2018
Dody Gunawinata shares 194 practical samples for ASP.NET Core 2.1 and 2.2 fundamentals.

Dec 4, 2018
Dustin Ewers explores how to effectively apply ASP.NET Core tools to build highly-performant web apps.

Dec 3, 2018
Hisham Bin Ateya explores validation controls in Blazor.

Nov 30, 2018
Steve Gordon explores the new validation feature when using the options pattern in ASP.NET Core.

Nov 29, 2018
Andrew Lock uses the IOptionsMonitor<T> interface to create Singleton named options.

Nov 28, 2018
Sarathlal Saseendran creates a MariaDB database service in Azure and connects MariaDB in a Single Page Blazor application.