Free courses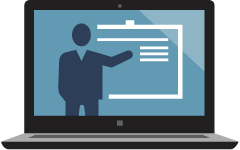 Start learning ASP.NET and ASP.NET Core for free with videos, interactive tutorials, code samples and more.
Learn more
Community spotlight RSS Feed

Watch the weekly ASP.NET Community Standup for live demos, Q&A, roadmap information and more.

.NET Conf is a free, 3 day virtual developer event co-organized by the .NET community and Microsoft.

Aug 15, 2018
Gunnar Peipman deploys a Blazor application as a Azure static website on Azure Storage, and uses Azure Functions as a server back-end for Blazor application hosted as a static site.

Aug 14, 2018
Burke Holland shares favorite VS Code extensions from the Azure team.

Aug 13, 2018
David Pine interviews Steve Sanderson for his take on WebAssembly.

Aug 10, 2018
Rick Strahl takes a deep dive into Blazor.

Aug 9, 2018
Tomasz Peczek extends his series on WebHooks by looking at binding the parameters.

Aug 8, 2018
Filip Wojcieszyn introduces a consistent, centralized way of handling exceptions and request validation in an ASP.NET Core web application.