Free courses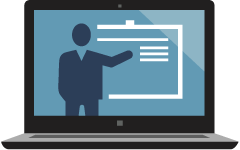 Start learning ASP.NET and ASP.NET Core for free with videos, interactive tutorials, code samples and more.
Learn more
Community spotlight RSS Feed

Watch the weekly ASP.NET Community Standup for live demos, Q&A, roadmap information and more.

Dan Roth announces the release of ASP.NET Core 2.1.0.

Jun 22, 2018
Watch Steve Sanderson's Blazor talk from NDC Minnesota.

Jun 21, 2018
Ali Ostad dives into the cache validation improvements with CacheCow.Server 2.0 and ASP.NET Core, using a provider system which can work with ETag-based invalidation.

Jun 20, 2018
Sergey Kanzhelev discusses new manageability and monitoring features coming in ASP.NET Core.

Jun 19, 2018
Jon Hilton spins up custom authentication handlers and policies in ASP.NET Core.

Jun 18, 2018
Jerrie Pelser shares a .NET Core global tool to display outdated NuGet packages in a project.

Jun 15, 2018
K Scott Allen defines authorization rules based on a user's group membership in Azure Active Directory.