Free courses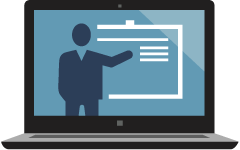 Start learning ASP.NET and ASP.NET Core for free with videos, interactive tutorials, code samples and more.
Learn more
Community spotlight RSS Feed

The ASP.NET team is proud to announce general availability of ASP.NET Core 2.0. This release features compatibility with .NET Core 2.0, tooling support in Visual Studio 2017 version 15.3, and the new Razor Pages user-interface design paradigm.

Oct 23, 2017
Jack Histon discusses action results, taking a deep dive into the popular view result implementation.

Oct 20, 2017
Andrew Hall walks through how to get up and running with Azure Active Directory B2C in a new ASP.NET Core app.

Oct 19, 2017
Maher Jendoubi creates a Docker image with an ASP.NET Core 2.0 application and runs the application on any Docker host.

Oct 18, 2017
Damian Edwards provides an introduction to ASP.NET Core Razor Pages in this talk from NDC Sydney.

Oct 17, 2017
Chris Ross announces WsFederation preview support for ASP.NET Core 2.0.0.

Oct 16, 2017
Dominick Baier covers the updates made for Version 2.0 of IdentityServer4, including the necessary updates for ASP.NET Core 2.0 and some brand new features.

Oct 13, 2017
Glenn Condron announces an alpha 2 release of SignalR for ASP.NET Core 2.0.