Free courses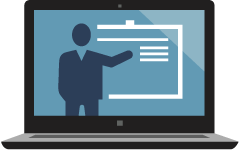 Start learning ASP.NET and ASP.NET Core for free with videos, interactive tutorials, code samples and more.
Learn more
Community spotlight RSS Feed

Watch the weekly ASP.NET Community Standup for live demos, Q&A, roadmap information and more.

Dan Roth outlines the features and improvements that are planned for the ASP.NET Core 2.1 release, which is targeted for mid-year 2018.

Apr 18, 2018
Jon Galloway shares .NET "Presentations in a Box", workshops and presentations you can use, contribute to, remix and share, and present at Meetups, User Groups, CodeCamps, or Conferences.

Apr 17, 2018
Andrew Lock creates a .NET Core CLI global tool that can be used to compress images using the TinyPNG developer API.

Apr 16, 2018
Mike Brind takes a look at the ViewModel part of the role that the PageModel plays in Razor Pages, and how tools like AutoMapper can be used to reduce the amount of code needed when assigning values between the entity model and ViewModel.

Apr 13, 2018
Matt Millican walks through quickly creating API controllers to jump start your project.

Apr 12, 2018
Tor Hovland shares how a full stack Medium.com clone can be built using any of the supported front ends and back ends, including ASP.NET Core, React, Angular, Node, Django, and many more.

Apr 11, 2018
Adam Storr walks through how he got the Github webhook example project up and running locally.