Free courses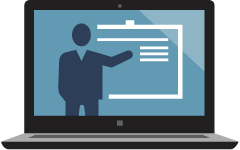 Start learning ASP.NET and ASP.NET Core for free with videos, interactive tutorials, code samples and more.
Learn more
Community spotlight RSS Feed

Watch the weekly ASP.NET Community Standup for live demos, Q&A, roadmap information and more.

Dan Roth announces the release of ASP.NET Core 2.1.0.

Jul 18, 2018
Adam Storr explores creating and consuming custom middleware in ASP.NET core and its configuration.

Jul 17, 2018
Brock Allen covers the possible side effects of the new combined authorization filter behavior in ASP.NET Core 2.1.

Jul 16, 2018
Dicky Suryadi describes DotNetify-Elements: a real-time web UI component toolkit for .NET.

Jul 13, 2018
Bri Achtman is looking for feedback on .NET IL Linker.

Jul 12, 2018
The Microsoft OData Team announces general availability (GA) of OData (Open OData Protocol) on ASP.NET Core 2.0

Jul 11, 2018
Scott Sauber takes an in-depth walk through generating HTML emails using Razor for an ASP.NET Core insurance application.