Free courses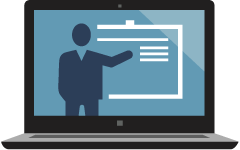 Start learning ASP.NET and ASP.NET Core for free with videos, interactive tutorials, code samples and more.
Learn more
Community spotlight RSS Feed

Watch the weekly ASP.NET Community Standup for live demos, Q&A, roadmap information and more.

Dan Roth announces the release of ASP.NET Core 2.1.0.

Jun 18, 2018
Jerrie Pelser shares a .NET Core global tool to display outdated NuGet packages in a project.

Jun 15, 2018
K Scott Allen defines authorization rules based on a user's group membership in Azure Active Directory.

Jun 14, 2018
Dicky Suryadi announces DotNetify-React, which features a MVVM and Reactive-based back end communicating to the front end using SignalR.

Jun 13, 2018
Biarity compiles a few things to make life easier when starting a new ASP.NET Core project, or reducing duplicate code without using boilerplate.

Jun 12, 2018
Vitali Fokin shares a collection of awesome .NET libraries, tools, frameworks, and software.

Jun 11, 2018
Kevin Kuszyk shares a repro containing the Fluent Assertions extensions for ASP.NET Core MVC.