Free courses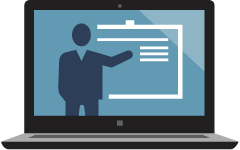 Start learning ASP.NET and ASP.NET Core for free with videos, interactive tutorials, code samples and more.
Learn more
Community spotlight RSS Feed

Watch the weekly ASP.NET Community Standup for live demos, Q&A, roadmap information and more.

Dan Roth announces the first release candidate of ASP.NET Core 2.1!

May 25, 2018
Justin Clareburt previews Library Manager, an experimental client-side library acquisition tool available in Visual Studio 2017.

May 24, 2018
Joonas Westlin dives into ActionResult<T> in ASP.NET Core 2.1.

May 23, 2018
Steve Gordon continues his series on HttpClientFactory by taking a look at outgoing request middleware with handlers.

May 22, 2018
Mark Rendle created a lightweight dotnet command to pull packages directly from unpkg.com into applications.

May 21, 2018
Virendra Dugar sets up Blazor and creates a CRUD app using Blazor and ASP.NET Core.

May 18, 2018
Matthew Groves demonstrates the geospatial capabilities of Couchbase Full Text Search by creating a web-based UI with Aurelia that performs searches.