Free courses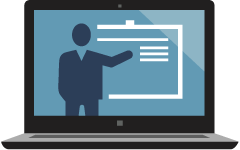 Start learning ASP.NET and ASP.NET Core for free with videos, interactive tutorials, code samples and more.
Learn more
Community spotlight RSS Feed

The ASP.NET team is proud to announce general availability of ASP.NET Core 2.0. This release features compatibility with .NET Core 2.0, tooling support in Visual Studio 2017 version 15.3, and the new Razor Pages user-interface design paradigm.

Sep 15, 2017
Glenn Condron announces an alpha release of SignalR for ASP.NET Core 2.0, the first official release of a new SignalR that is compatible with ASP.NET Core.

Sep 14, 2017
.NET Core 2.0 and ASP.NET Core 2.0 are now part of the .NET API Browser.

Sep 13, 2017
Mark Rendle shares Embedder, a cross-platform .NET resource embedder.

Sep 12, 2017
The September 2017 issue of MSDN Magazine focuses on ASP.NET Core and .NET Core.

Sep 11, 2017
Jack Histon looks at how the framework finds a specific action and how the brand new Razor Pages fits into the picture, in the 3rd part of this series.

Sep 8, 2017
Hisham Bin Ateya illustrates the 5 page conventions in Razor Pages.

Sep 7, 2017
Steve Gordon documents his experience upgrading allReady to ASP.NET Core 2.0.