Free courses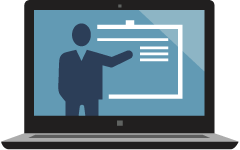 Start learning ASP.NET and ASP.NET Core for free with videos, interactive tutorials, code samples and more.
Learn more
Community spotlight RSS Feed

The ASP.NET team announces the second preview version of the ASP.NET Core 2.0 framework and Visual Studio tools to try.

Jul 26, 2017
Sourabh Shirhatti walks through enabling support for debugging ASP.NET Core applications against IIS and setting up a project to use this new feature.

Jul 25, 2017
Watch 15 sessions from Microsoft Build 2017 to learn about the latest new technologies and exciting plans on the horizon.

Jul 24, 2017
Hisham Bin Ateya writes an API to simplify the data access process for YesSQL in ASP.NET Core.

Jul 21, 2017
Brad Wilson shares health check samples with ASP.NET Core.

Jul 20, 2017
Hisham Bin Ateya customizes Page Handlers in the new Razor Pages.

Jul 19, 2017
Elton Stoneman walks through migrating .NET Framework apps to use secrets for sensitive data.

Jul 18, 2017
Jon Galloway shares his ASP.NET Core App Building Workshop, building a full-featured ASP.NET Core application from scratch in 7 sessions.