Free courses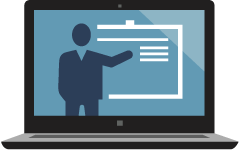 Start learning ASP.NET and ASP.NET Core for free with videos, interactive tutorials, code samples and more.
Learn more
Community spotlight RSS Feed

Watch the weekly ASP.NET Community Standup for live demos, Q&A, roadmap information and more.

Dan Roth outlines the features and improvements that are planned for the ASP.NET Core 2.1 release, which is targeted for mid-year 2018.

Apr 25, 2018
Fiyaz Hasan adds dependency injection to his GraphQL application in the third part of this ongoing series.

Apr 24, 2018
Joonas Westlin uses C#'s await on a JavaScript Promise.

Apr 23, 2018
Steve Gordon adds support for correlation IDs across ASP.NET Core microservices to his ASP.NET Core Correlation ID Library.

Apr 20, 2018
Jonathan Channon announces Carter, a library that allows Nancy-esque routing for use with ASP.Net Core.

Apr 19, 2018
Fabian Gosebrink shares an example of an Angular application using ASP.NET Core and SignalR.

Apr 18, 2018
Jon Galloway shares .NET "Presentations in a Box", workshops and presentations you can use, contribute to, remix and share, and present at Meetups, User Groups, CodeCamps, or Conferences.