Free courses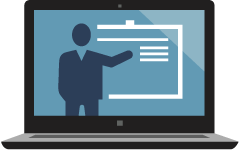 Start learning ASP.NET and ASP.NET Core for free with videos, interactive tutorials, code samples and more.
Learn more
Community spotlight RSS Feed

Watch the weekly ASP.NET Community Standup for live demos, Q&A, roadmap information and more.

Dan Roth outlines the features and improvements that are planned for the ASP.NET Core 2.1 release, which is targeted for mid-year 2018.

Mar 19, 2018
Adam Storr runs the ASP.NET Core WebHooks project locally and debugs the AzureAlertWebHook end point.

Mar 16, 2018
Jeremy Miller announces the availability of BlueMilk, a new OSS Inversion of Control tool he's building specifically for usage in Jasper applications, but is also a high performing replacement for StructureMap in .NET Standard 2.0 applications.

Mar 15, 2018
Damien Bowden shows how to add headers in a HTTPS response for an ASP.NET Core MVC application.

Mar 14, 2018
Scott Hanselman begins to upgrade his popular podcast site to ASP.NET Core Razor Pages, merging the old and the new with ASP.NET Core's URL rewriting middleware.

Mar 13, 2018
Bipin Joshi illustrates how to develop a Razor Page that performs CRUD operations using Ajax calls.

Mar 12, 2018
Steve Sanderson provide some deeper technical details for those interested in how Blazor, a framework for browser-based applications written in .NET, running under WebAssembly, actually works.