Free courses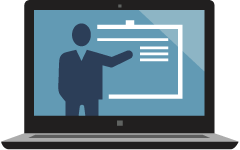 Start learning ASP.NET and ASP.NET Core for free with videos, interactive tutorials, code samples and more.
Learn more
Community spotlight RSS Feed

The ASP.NET team announces the second preview version of the ASP.NET Core 2.0 framework and Visual Studio tools to try.

Jul 21, 2017
Brad Wilson shares health check samples with ASP.NET Core.

Jul 20, 2017
Hisham Bin Ateya customizes Page Handlers in the new Razor Pages.

Jul 19, 2017
Elton Stoneman walks through migrating .NET Framework apps to use secrets for sensitive data.

Jul 18, 2017
Jon Galloway shares his ASP.NET Core App Building Workshop, building a full-featured ASP.NET Core application from scratch in 7 sessions.

Jul 17, 2017
Use the Microsoft Application Architecture Guidance docs to gain practical advice, best practices, and sample applications for using .NET with microservices, Docker containers, Kubernetes, Xamarin, ASP.NET, Azure, Service Fabric, and more.

Jul 14, 2017
Fanie Reynders writes a helper CLI which exposes some handy commands for quickly switching SDK versions from within the command line.

Jul 13, 2017
David Fowler and Jon Galloway talk through the current thinking for the future of ASP.NET Core, beyond 2.0, in this talk from NDC Oslo. Topics include the potential features of Kestrel, SignalR, and MVC as ASP.NET Core evolves beyond its current HTTP-only focus.