Free courses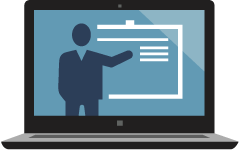 Start learning ASP.NET and ASP.NET Core for free with videos, interactive tutorials, code samples and more.
Learn more
Community spotlight RSS Feed

Watch the weekly ASP.NET Community Standup for live demos, Q&A, roadmap information and more.

Nov 7, 2018
Hisham Bin Ateya adds charts to a Blazor app using BlazorComponent.

Nov 6, 2018
Damien Bowden implement adds user management to an ASP.NET Core application using ASP.NET Core Identity with custom claims, which need to be added to the user identity after a successful login.

Nov 5, 2018
Mike Brind provides guidance on the inclusion of static resources within a Razor Class Library.

Nov 2, 2018
Shayne Boyer works locally with MongoDB in containers and iterates on a simple set of data without having to hit the production data constantly.

Nov 1, 2018
Vincent Maverick Durano shares his downloadable e-book targeted for beginners to intermediate .NET developers who want to jump on ASP.NET Core, Blazor and Docker in the Mac environment.

Oct 31, 2018
Neel Bhaat creates an Angular 7 application with an ASP.NET Core SPA template, and looks at the features introduced with the Angular 7 release.

Oct 30, 2018
Andrew Lock looks closer at how to configure named options, including accessing services and configuring all options instances.