Free courses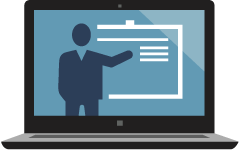 Start learning ASP.NET and ASP.NET Core for free with videos, interactive tutorials, code samples and more.
Learn more
Community spotlight RSS Feed

The ASP.NET team is proud to announce general availability of ASP.NET Core 2.0. This release features compatibility with .NET Core 2.0, tooling support in Visual Studio 2017 version 15.3, and the new Razor Pages user-interface design paradigm.

Dec 18, 2017
Jeff Fritz and Maria Naggaga continue a 3-part series on ASP.NET Core at Microsoft Virtual Academy.

Dec 15, 2017
Damien Bowden uses SignalR to send direct messages between different clients using ASP.NET Core to host the SignalR Hub and Angular to implement the clients.

Dec 14, 2017
Fabian Gosebrink uses Angular Material with Angular to implement a table with paging which is driven by an ASP.NET Core Web API.

Dec 13, 2017
Joseph Woodward shares a GitHub project which allows the configuration of exception handling as a convention with an ASP.NET Core application pipeline, as opposed to explicitly handling them within each controller action.

Dec 12, 2017
Scott Hanselman and Maria Naggaga start a 3-part series on ASP.NET Core at Microsoft Virtual Academy.

Dec 11, 2017
Andrew Lock uses Docker Hub's GitHub integration to automatically build a Docker image when pushing to a GitHub repository.

Dec 8, 2017
Matt Millican builds and deploy ASP.NET Core web applications to IIS servers using Bamboo.