Free courses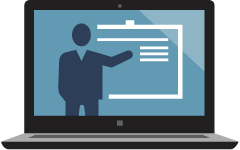 Start learning ASP.NET and ASP.NET Core for free with videos, interactive tutorials, code samples and more.
Learn more
Community spotlight RSS Feed

Watch the weekly ASP.NET Community Standup for live demos, Q&A, roadmap information and more.

.NET Conf is a free, 3 day virtual developer event co-organized by the .NET community and Microsoft.

Sep 19, 2018
Justin Clareburt announces the availability of Library Manager in the general release of Visual Studio 2017 as of v15.8

Sep 18, 2018
Damien Bowden and Tom Dykstra show three ways to implement an IP safelist (also known as a whitelist) in an ASP.NET Core app.

Sep 17, 2018
Jerrie Pelser deletes a record and does a partial page refresh to implement custom logic using the jQuery Unobtrusive Ajax library in an ASP.NET Core application.

Sep 14, 2018
Tomasz Peczek pulls a CosmosDB real-time change feed into an ASP.NET Core application.

Sep 13, 2018
Carlos Mendible adds source debugging to the netDumbster project by adding SourceLink.

Sep 12, 2018
Damien Bowden shares an ASP.NET Core IdentityServer4 Identity Bootstrap 4 template with localization.