Free courses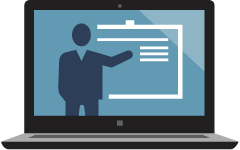 Start learning ASP.NET and ASP.NET Core for free with videos, interactive tutorials, code samples and more.
Learn more
Community spotlight RSS Feed

Watch the weekly ASP.NET Community Standup for live demos, Q&A, roadmap information and more.

Dan Roth announces the release of ASP.NET Core 2.1.0.

Jul 9, 2018
Nate McMaster shares a project supporting browser live-reloading changes to TypeScript files while developing in ASP.NET Core.

Jul 6, 2018
Jerrie Pelser has written a free online book which details the process of building a simple application allowing users to explore all the airports of the world on a map.

Jul 5, 2018
Damien Bowden updates the default Identity Pages template to use Bootstrap 4.

Jul 4, 2018
Travis Illig clarifies some of the Microsoft.Extensions.Configuration. usage patterns and how the new system works based on questions and common issues he has seen "in the wild".

Jul 3, 2018
Shayne Boyer walks through how he updated the ASP.NET Core Workshop and made sure that any future changes to to .NET Core 2.1 are checked.

Jul 2, 2018
Anthony Chu covers the origins of Signal R and how it has been rewritten to run on ASP.NET Core and address the needs of today's real-time applications, and shows how to get started building ASP.NET Core Signal R applications